Welcome to Home Furniture and Mattress Online! This post is a guide to our online shopping features. As we add new features, this blog will periodically be updated, with the date in the title reflecting the most recent update.

If you are a new visitor to our site, the first step you will need to take is registering an account with us. In the top right corner of the page, there is a link titled "Register". Clicking this link will bring you to an information form. Just fill out the necessary information and click "Register" at the bottom.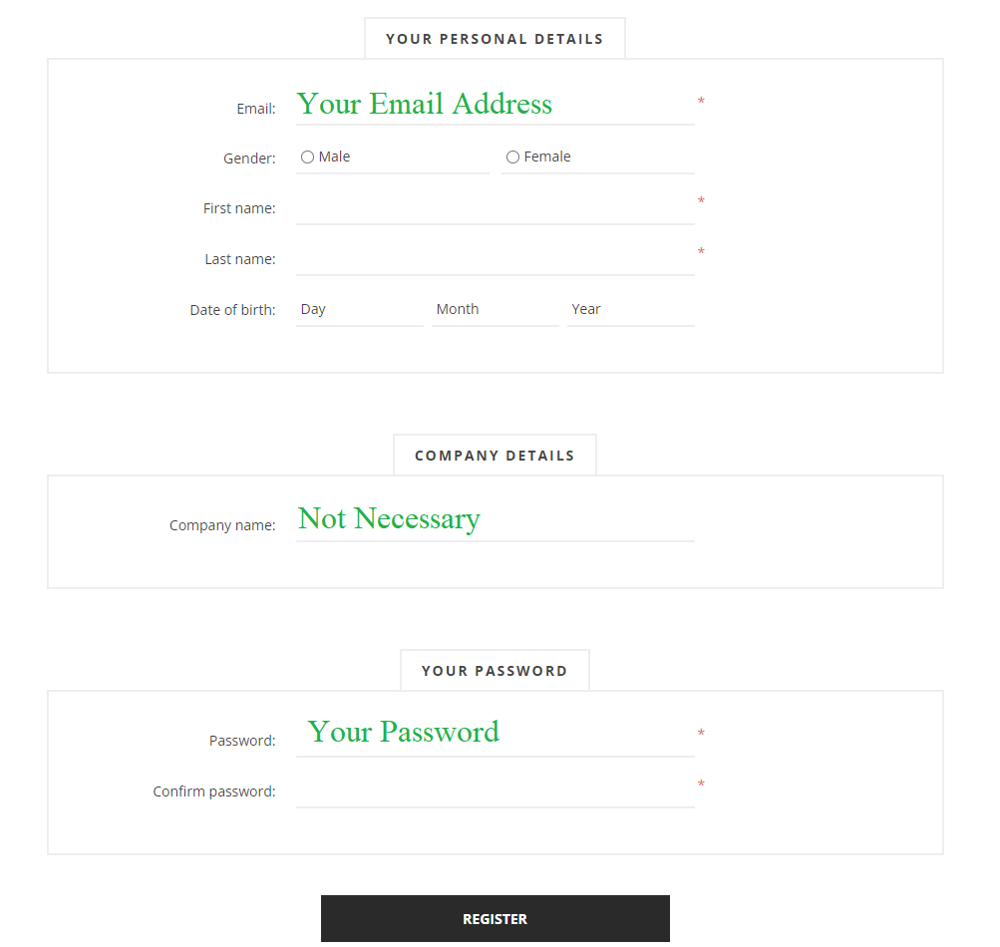 Once registered, you are ready to build a shopping cart. While shopping, make use of our "In Stock" search feature to quickly browse what items we have on hand. While you are in a shopping category, check the box on the left hand side titled "In Stock".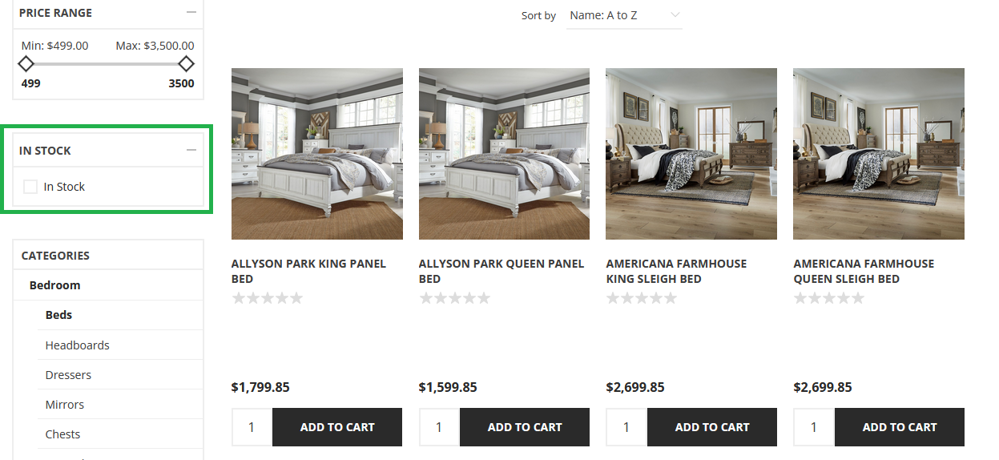 You can click "Add to Cart" from the search menu, or you can do it inside the items page if you want to see more information about it. When an item is added, it will prompt you to go to your cart or to continue shopping. Once you are finished adding items to your cart, visit your cart to begin the final steps of the purchase process.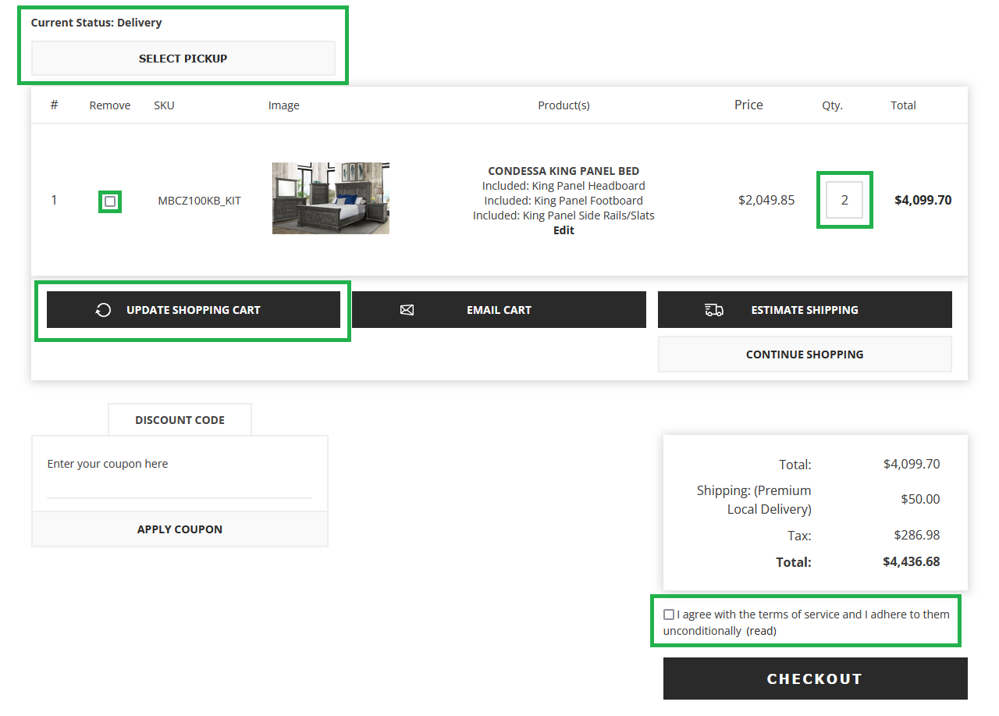 On the checkout page, be sure to select if you want to do a local pickup or have your purchase delivered. The delivery charge varies by distance from the store. Delivery is a "white glove" service, meaning it will be assembled and placed inside your home in the desired location. We ask the desired area be empty on delivery. By policy, our team is unable to move any existing furniture inside the house unless agreed upon prior to delivery.

If you need to remove an item from your cart, click the box under the "Remove" column and then click "Update Shopping Cart". Similarly, if you need more than one of an item, type the total number needed in the column titled "Qty" and click "Update Shopping Cart". Before you continue, you must agree to the terms of service. By clicking the box, you are agreeing to our terms.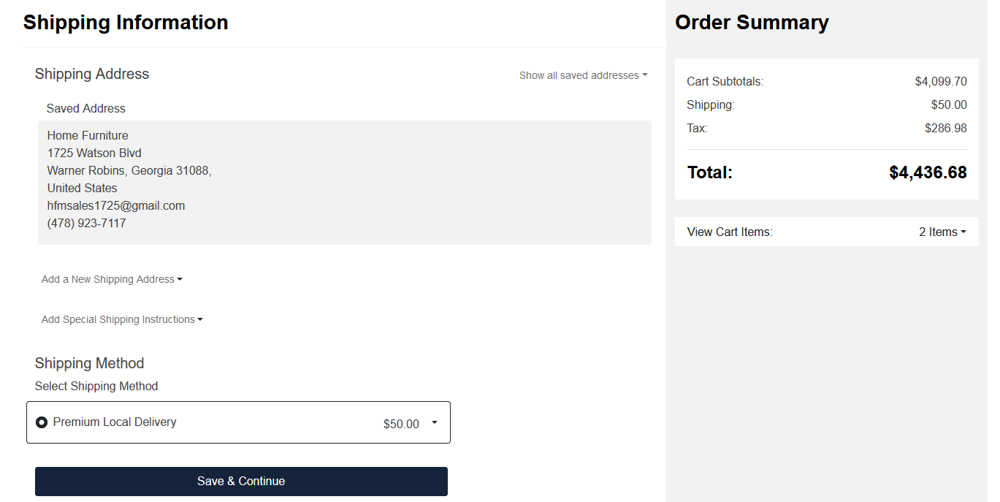 On the shipping information page, you will be prompted to enter your name, address, and phone number for the delivery. If you have any special instructions (IE delivering to an upstairs apartment), you can include them under "Add Special Shipping Instructions".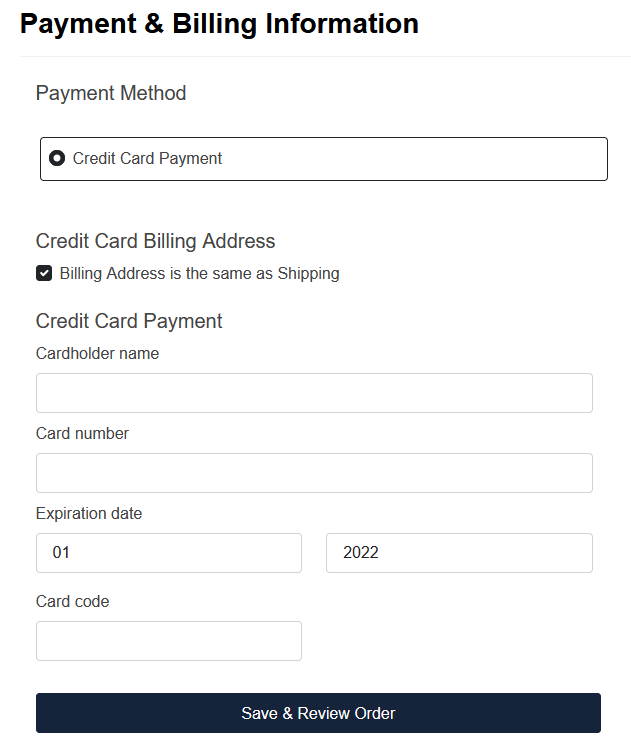 Before reviewing and finalizing your order, you will need to input your credit card information. If your billing address is different than the delivery address, you will need to update that section. Otherwise, leave the box checked for "Billing Address is the same as Shipping". Finally- save, review and finalize your order!

If you ever have any questions, comments or concerns, please feel free to contact a representative in the store or by phone, or drop us a line in the Contact Form.

Have a wonderful day!